Source: dailyadvent.com…..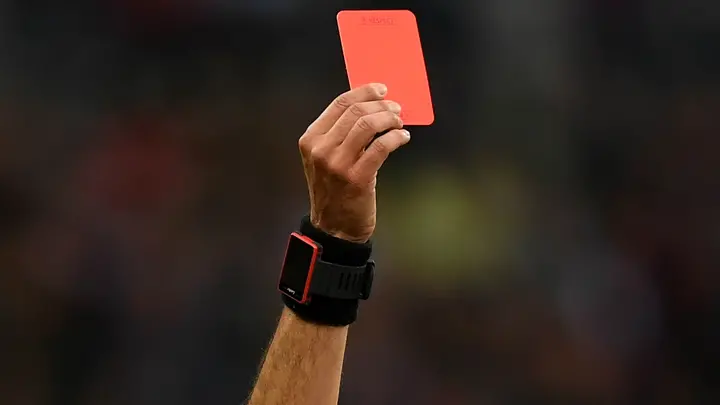 On Saturday, Tottenham star Juan Foyth was sent off just 125 seconds after coming on as a substitute to reduce Mauricio Pochettino's men to nine men after they lose grip on third. No footballer love to get a red card but sometimes the emotions overrides their sense of reasoning.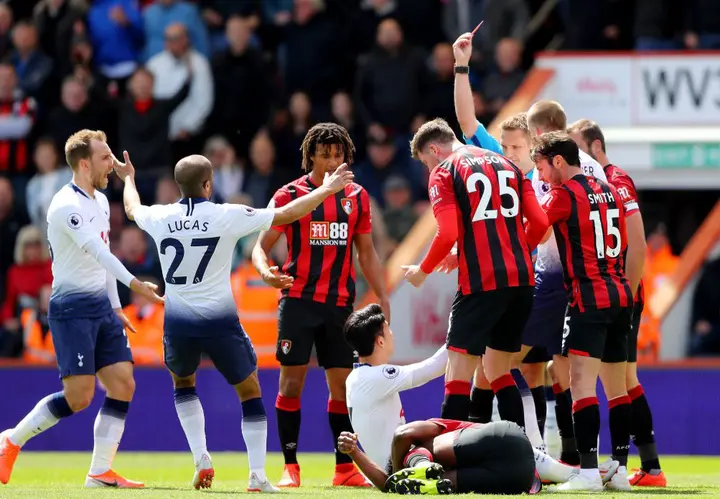 DailyAdvent looks into the fastest red card in football and some of the findings are fascinating. Do you know if Foyth's red card against Bournemouth on Saturday makes it into the top 10? To find out all of that and more, simply read on.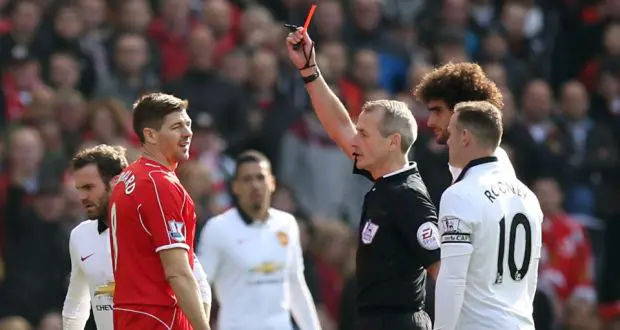 #10 Steven Gerrard, Liverpool vs Manchester United in 2015 (38 seconds)
Gerrard's red card against bitter rivals Manchester United at Anfield in 2015 earns him a place on the list of fastest red cards. After coming on at half-time, the Reds skipper made a crunching challenge on Juan Mata, in which he won the ball fair and square.
But barely moments later, the red mist had descended down on the central midfielder and he stamped on Ander Herrera and received his marching orders from the referee just 38 seconds after coming onto the pitch. Unsurprisingly, the Reds went onto lose the game, but Gerrard will be happy to know that his sending off wasn't even the fastest in the Premier League.
Jason Crowe, Arsenal vs Birmingham City in 1997 (33 seconds)
Jason Crowe came on as a substitute to make his debut for Arsenal in a League cup game. He had an instant impact after coming on in extra-time against Birmingham in the League Cup in October 1997.
However, it wasn't the sort of impact he would have wanted to make. The right-back was sent off after referee Uriah Rennie concluded that his high tackle on Martin O'Connor warranted red and the then 19-year-old was sent off after just 33 seconds.
Giulio Migliaccio, Atalanta vs Palermo in 2015 (32 seconds)
Atalanta midfielder Giulio Migliaccio might have entered the field with the intention of hurting his former team Palermo. However, he departed just 32 seconds after coming on. The 34-year-old replaced Jasmin Kurtic, but was sent off after landing a kick on the back of his opponent's head.
Thankfully for Atalanta, his dismissal didn't have a huge impact as they still won the match comfortably, thanks to goals from German Denis, Nicolo Cherubin and Marten de Roon.
Mark Smith, Crewe Alexandra vs Darlington in 1994 (19 seconds)
After the referee's whistle blew, there was barely any time for the crowd to catch a breath before they saw the game's first red card. Crewe keeper Mark Smith was sent off after just 19 seconds for a professional foul. At the time, this was the fastest red card in Football League history. And yes, there are six other players who have been sent off under 19 seconds.
Kevin Pressman, Sheffield Wednesday vs Wolves in 2000 (13 seconds)
Sheffield Wednesday's worst moment in Division One came against Wolves at Molineux. While trying to intercept a through ball, Pressman raced out of his box. But instead of going a long way away from goal, the ball hit the Owls keeper on the hand. Referee Mark Halsey had no alternative but to send him off after just 13 seconds for handling the ball outside the box.
Giuseppe Lorenzo, Bologna vs Parma in 1990 (10 seconds)
While many people talk smack about the Italian Serie A, many forget that the record for the fastest red card was once held by an Italian footballer. Although it is never a good time to smack an opposing player in the face, doing so barely moments after the start of the game isn't a particular great time to do it.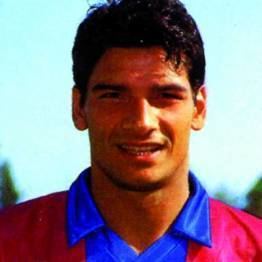 But that is precisely what Giuseppe Lorenzo did. Playing for Bologna at the time, Lorenzo hit his opponent and was sent off after just 10 seconds in a league game against Parma on December 9th, 1990.
 David Pratt, Chippenham Town vs Bashley in 2009 (3 seconds)
The start of the game is often the most crucial. While you want to lay down a marker for the rest of the game, you don't want to overdo and end up paying the price. Unfortunately for Chippenham Town, David Pratt forgot the bit about overdoing it when they took on Bashley in the Southern Premier Division match on December 27, 2009.
Just 3 seconds into the game, Pratt went for a two-footed lunge on midfielder Chris Knowles. So it was hardly surprising to see that the referee sent him off immediately. But even he doesn't get it into the top three fastest red cards.
 Lee Todd, Cross Park Farm Celtic vs Taunton East Reach Wanderers in 2000 (2 seconds)
At the start of Cross Farm's Sunday league game against Taunton East Reach Wanderers, Lee Todd had his back to the referee, who blew his whistle. Given his proximity to the referee, Todd muttered the words "f**k me, that was loud".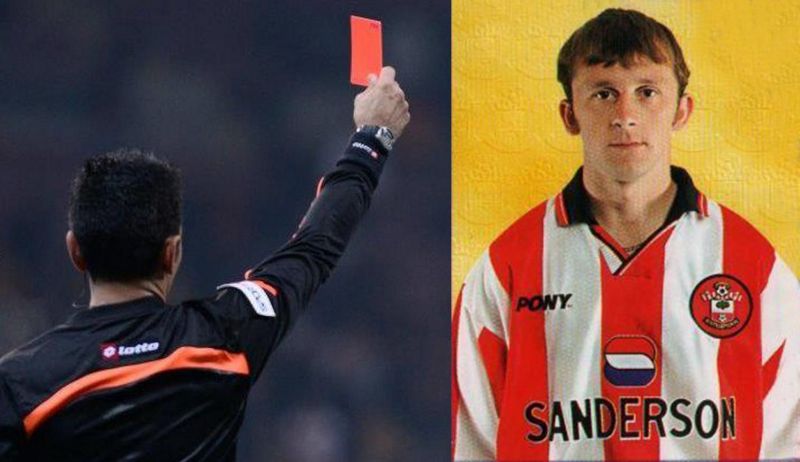 And he was promptly given his marching orders. muttered Todd, and the referee promptly showed him the red card. Although Todd's side won the game 11-2, his manager Mark Heard, said: "Players should be sent off for swearing at the ref or a player. But referees are supposed to use a bit of common sense."
Walter Boyd, Swansea vs Darlington in 2000 (0 seconds)
Walter Boyd would have had the intentions of helping his side score a goal when the striker came on against Darlington in the Division Three encounter in 2000 just as the Swans were about to take a free-kick. But before the kick could be taken, Boyd was involved in a scuffle, which led to him elbowing an opposition player. Referee Clive Wilkes gave the Swansea man his marching orders and since the play hadn't been restarted, it was officially 0 seconds, when Boyd was sent off.
Keith Gillespie, Sheffield United vs Reading in 2007 (0 seconds)
Keith Gillespie takes his place at number one simply because of the sheer stupidity of his actions. The former Manchester United star came on in the second half of the Premier League clash between Sheffield United and Reading with his side needing a goal.
But instead of helping the Blades score, the winger created more problems for his side as he elbowed Reading's Stephen Hunt just as his side was about to take a throw-in in their own half. Much like Boyd, since play hadn't restarted, Gillespie was sent off after 0 seconds, thereby becoming the fastest red card in Premier League history.