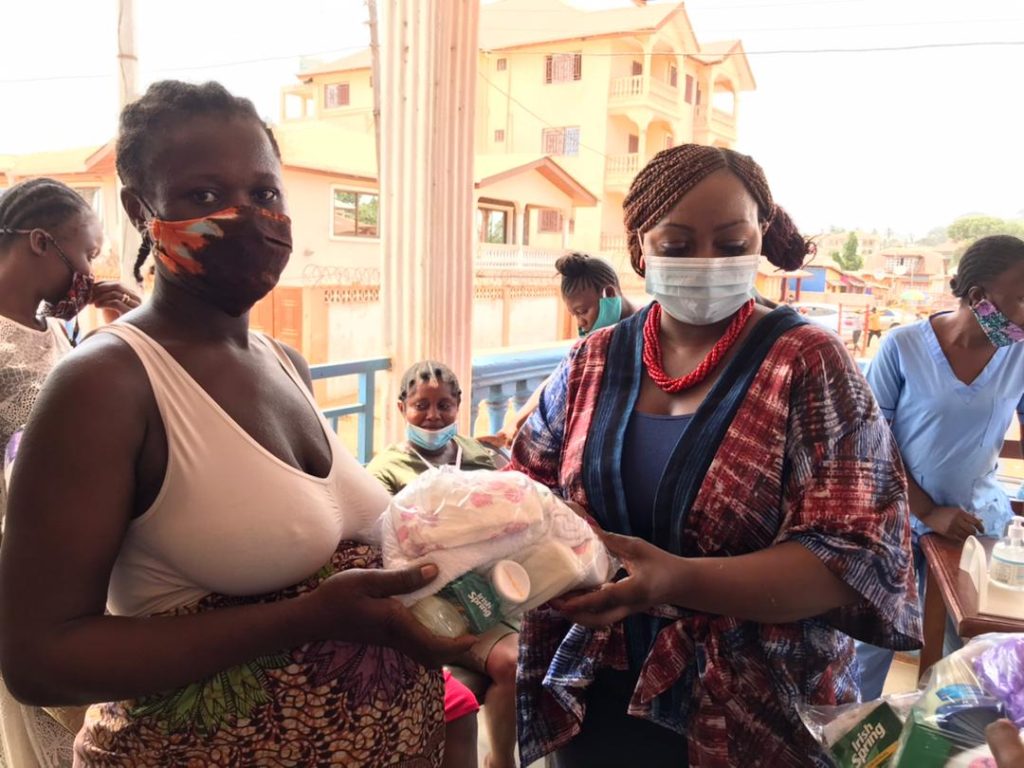 According to Madam Davies, she was inspired to donate the following items: (baby soap, baby towel, nappy, vaseline, Johnson baby powder, deodorant, maternity sanitary pad, adult soap and face mask) to improve on the mother and baby hygiene in post delivery circumstances, and an incentive for mothers for giving birth at a health facility to ensure safe delivery, instead of being delivered at home, or with traditional Birth Attendants. She added that, these packages will as a way of incentive encourage other pregnant women and lactating mothers to visit the clinic for proper medical inspections. She concluded by acknowledging her friend Becky Kasprick for shipping stuff to Sierra Leone from Canada.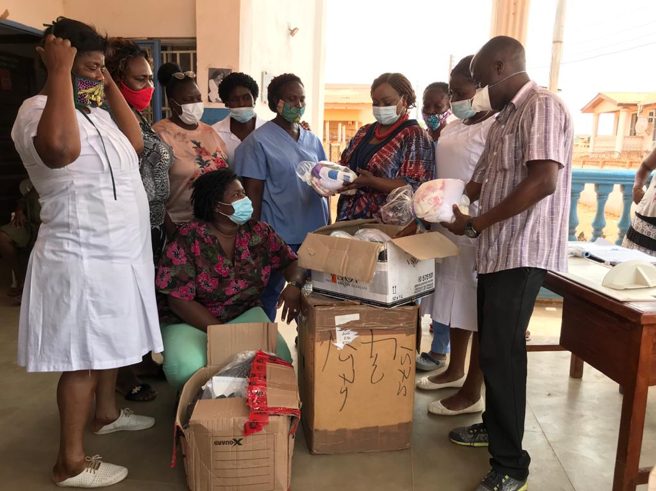 Mr. Abdulai K. Kamara, the CHO in charge of the health center expressed his thanks and appreciation to Madam Tina Davies OBE as the donation was timely and it is also a huge boost to the health center. "This is the first donation we have received in such magnitude, especially from a private individual who we all appreciate. We also encourage other people to do same or more" he concludes.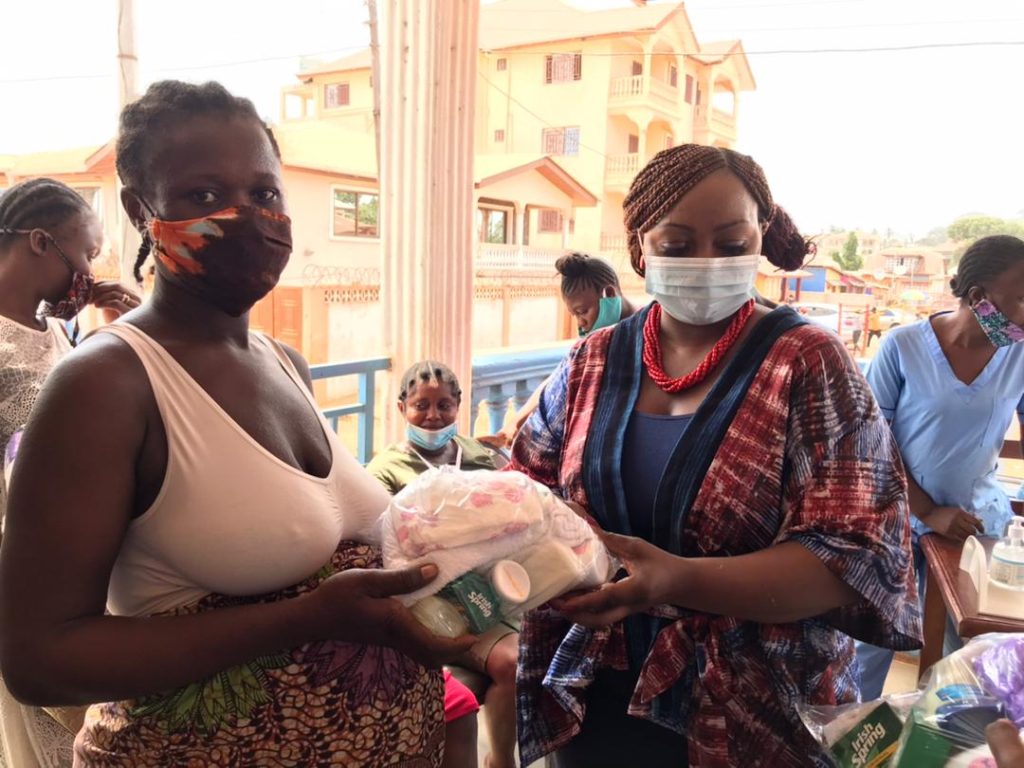 Hawa Bangura, a lactating mother consumed with much joy and hope on her face expressed her thanks and appreciation to Madam Davies. According to her, she has never received a package like this, in most of the clinics and hospitals she has attended- especially so when she is a first-time mother.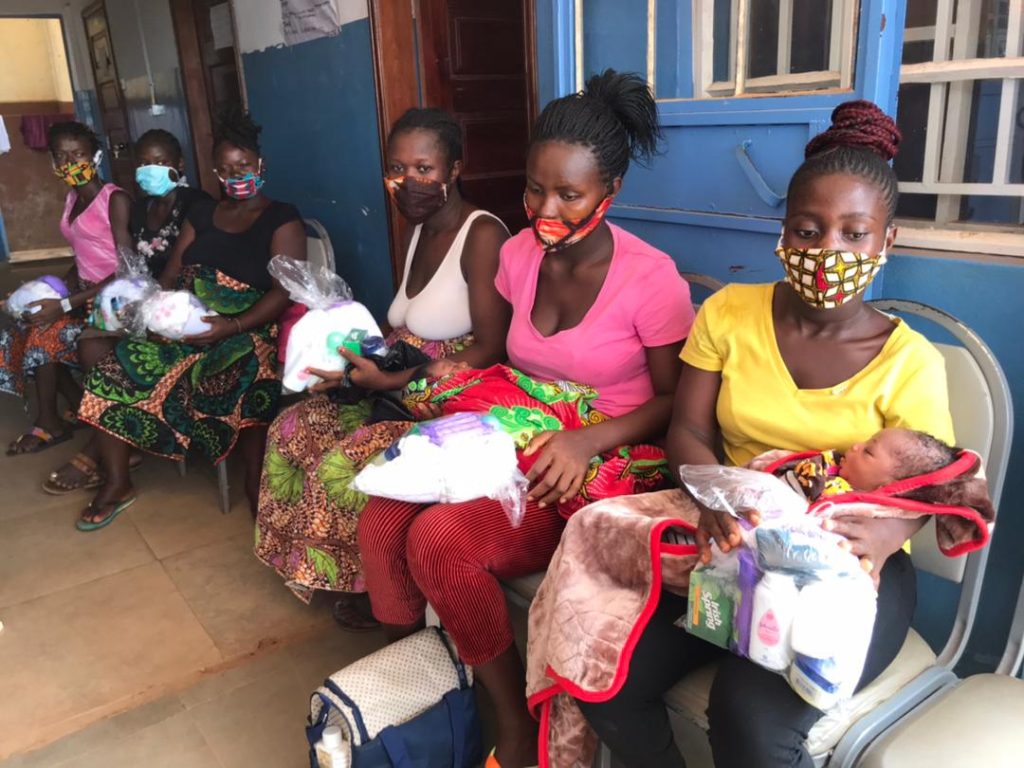 Nancy Mustapha, a pregnant woman also thanked Madam Davies for her good humanitarian gestures and further commented that it takes a few people to think of others and not to talk of the less privileged. "This will now prevent me from buying the same things as most of what are needed for labor are included on this package.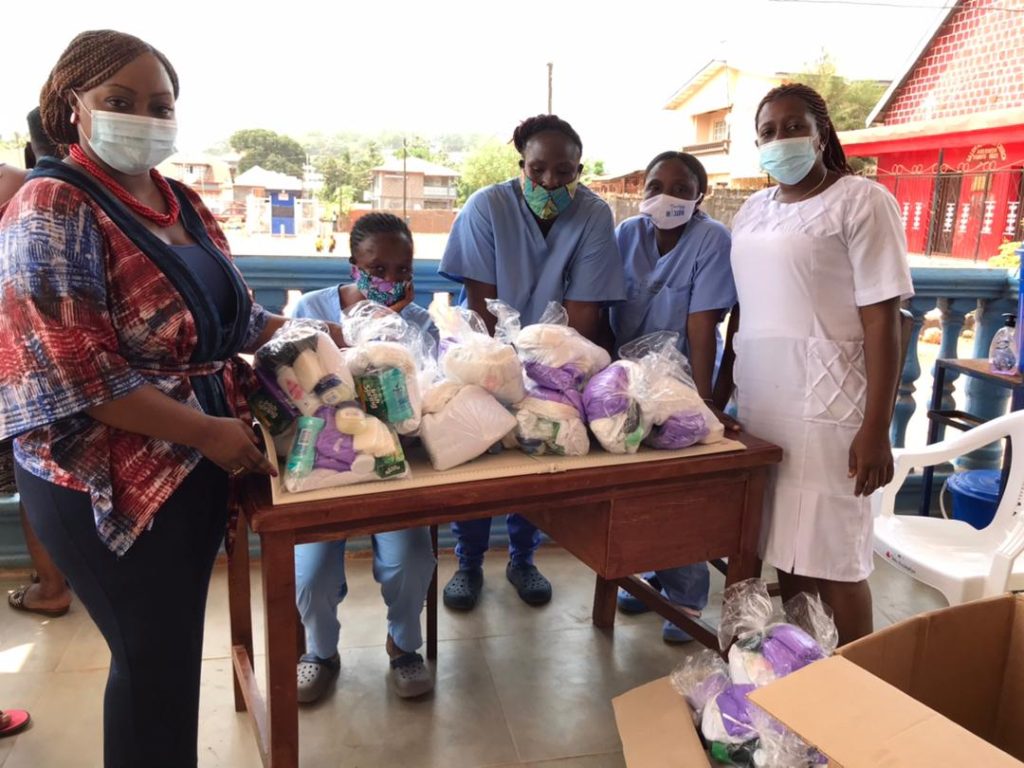 Madam Tina Davies OBE supports Seacoach Express who funded, built and donated the Health Centre to the people of Aberdeen and the Government of Sierra Leone.